It's available in 18 days
7 nights
Saturday 19 February – Saturday 26 February 2022
£1,925 total
Harlosh Wood h is a warm and welcoming hideaway situated on the far-westerly point of Skye. Take in the breathtaking spectacle of Loch Pooltiel and the distant silhouette of the Outer Hebrides from each room. The relaxed furnishings and wood burning stove make for a contemporary living space that continues outside onto the large deck. Wood h is designed to be enjoyed by a family or small group of friends. If it's just the two of you, check out the owner's other hideaway, Black h.
Wander and wonder
Wood h offers the ultimate viewpoint across Loch Pooltiel and the ever-evolving coastline. Spot deer, sea eagles, seals and whales from the croft, which you'll be sharing with a flock of sheep.
Far western point
The hideaway shares this part of Skye with the famous Neist Point Lighthouse. The remote location is perfect for spotting the stars at night – you may even catch a glimpse of the Aurora Borealis.
A contemporary build
Inspired by traditional Scottish longhouses, the house was designed by HebHomes, sister company to Dualchas Architects. You'll find two double rooms, a twin room and a bunk room.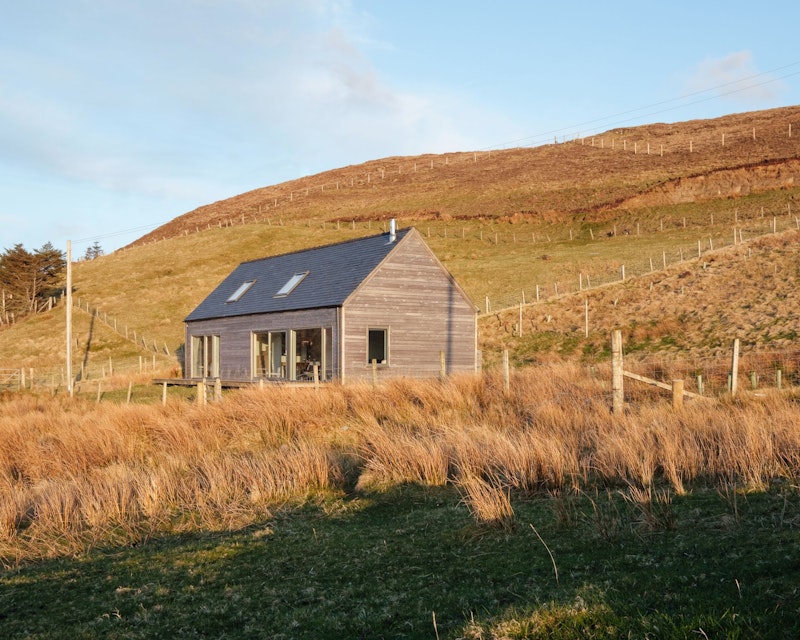 The house in the croft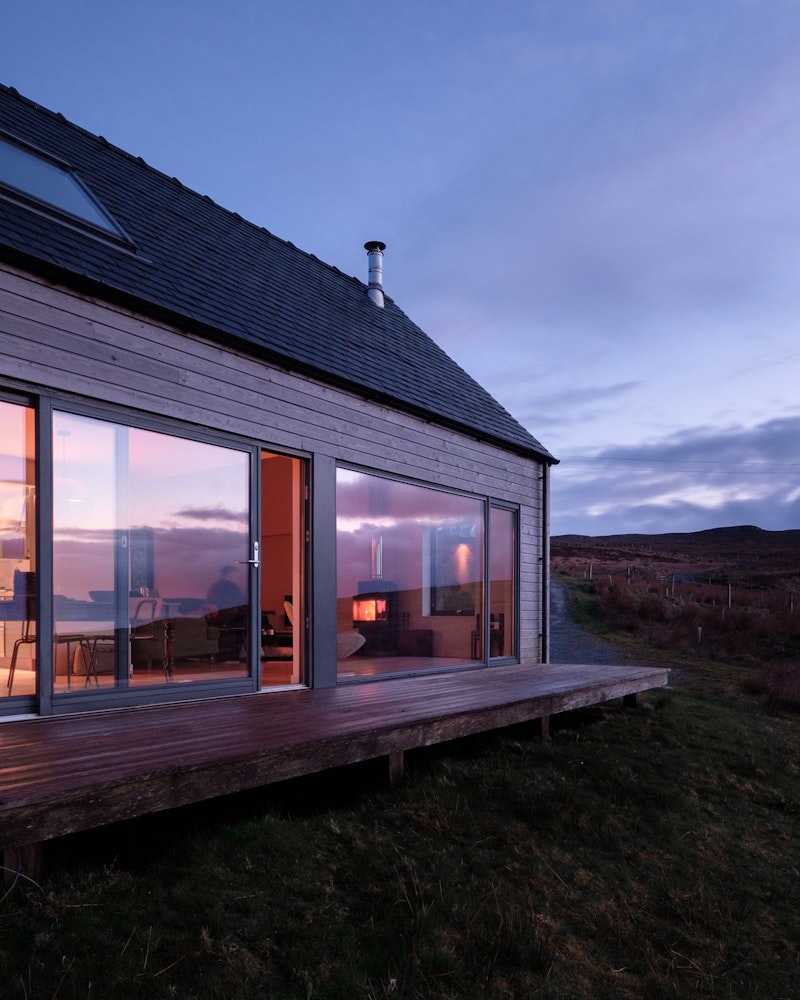 Dusk to night sky on the deck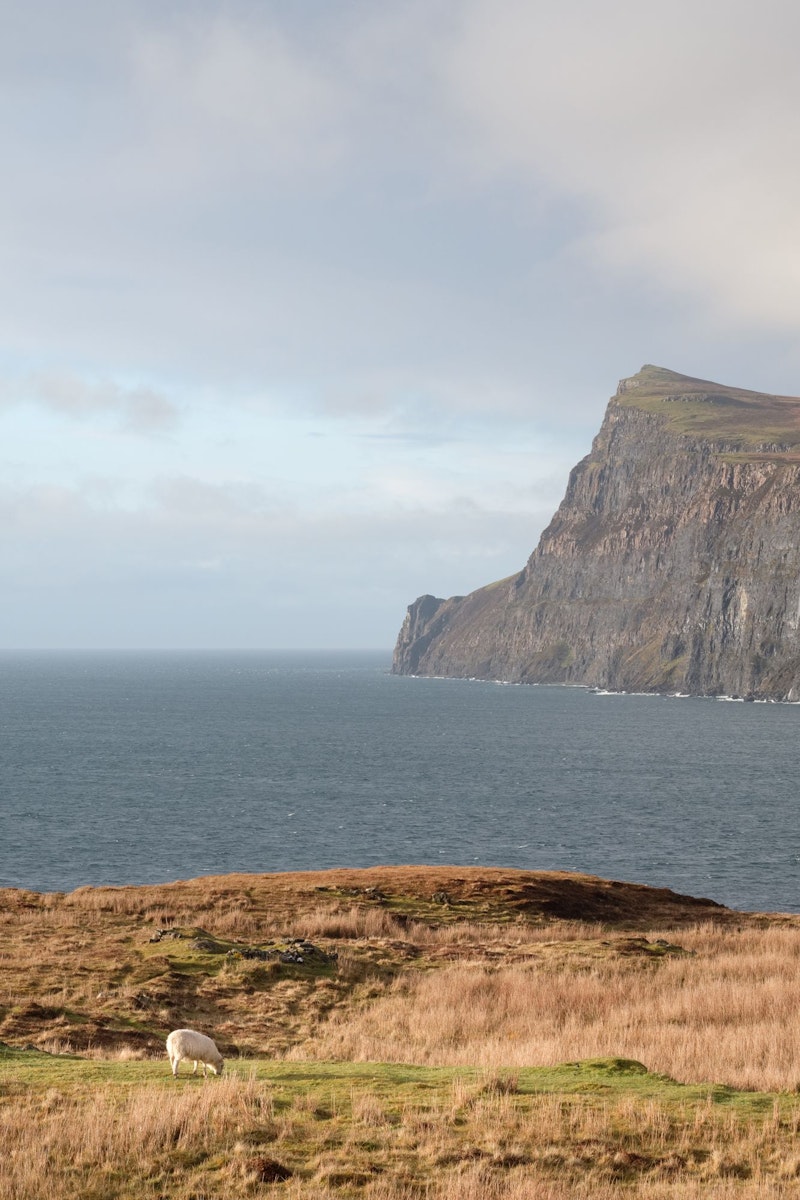 Look out across Loch Pooltiel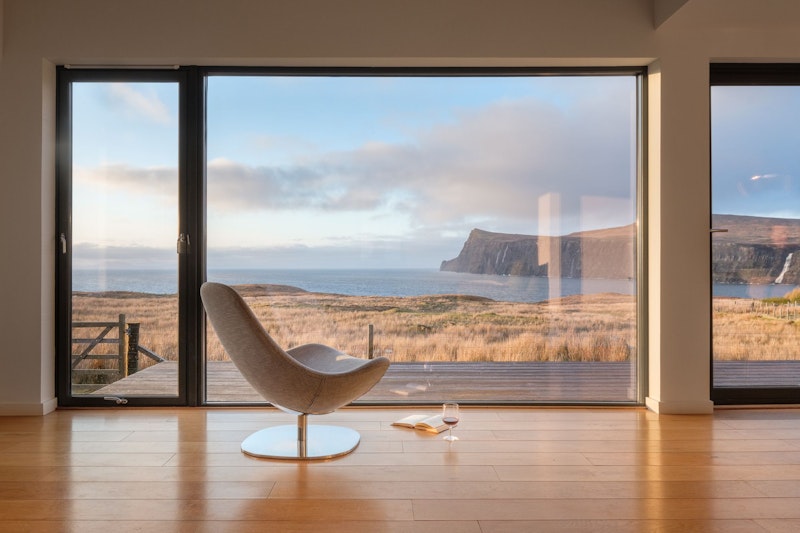 Comfort meets spectacular landscapes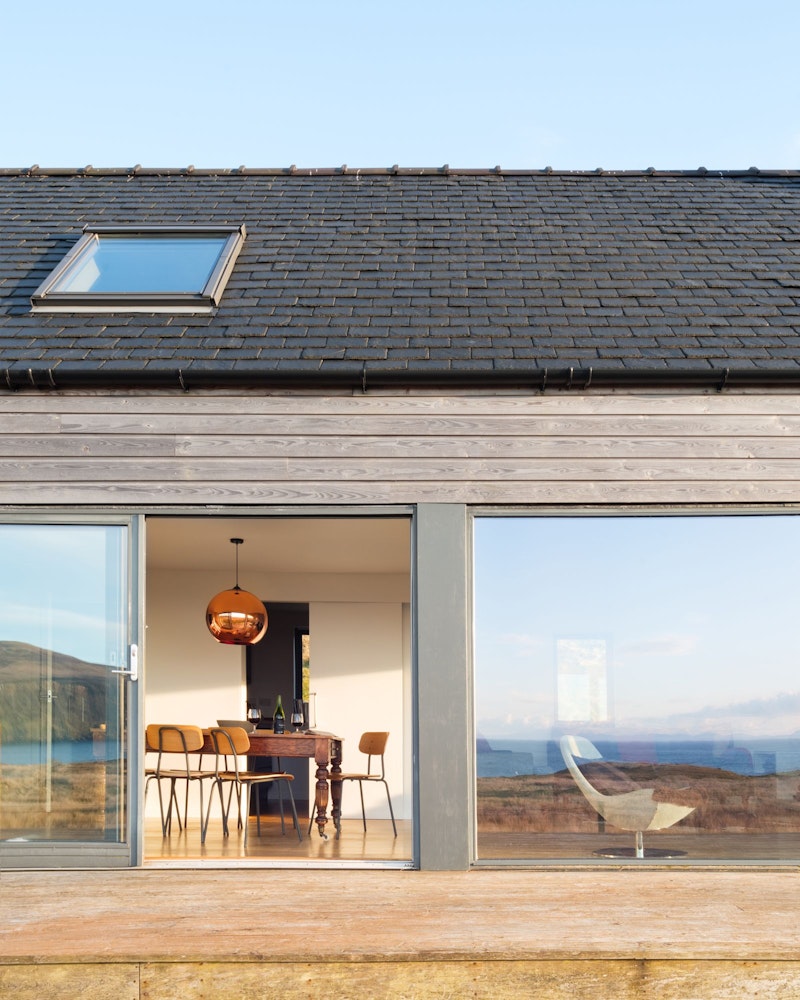 Bring the outside in
Self-catering holiday let
2 en suite rooms with king-sized beds, 1 twin room and 1 bunk room
Area
In the far north-west corner of Skye
On the doorstep
Within a croft looking out across Loch Pooltiel
By train
Mallaig station, on the mainland
Train to house transport
Ferry from Mallaig to Armadale, car hire at both terminals
By car
A scenic drive across Skye starting from the Skye Bridge that joins with the mainland
Electric vehicle hire
Available in Edinburgh or Glasgow
Electric vehicle charging
Yes, charging from mains subject to an agreement/additional fee, designated charger from Spring 2022
By bicycle
Guests have travelled to the house by bicycle, speak to the owners to plan your stay
Availability
Usually booked months in advance, peak times booked further in advance
Rental type
Entire house, Self-catering
Our favourites in the area
Morning, Afternoon, Evening. Journey out by day or night to experience the tranquility – and exhilaration – that Skye's dramatic landscape bestows. Following an afternoon of fishing at Milovaig, be sure to book a table for dinner at The Three Chimneys for a local fine dining experience. Here are a handful of recommendations from the house owners, Jason & Sarah.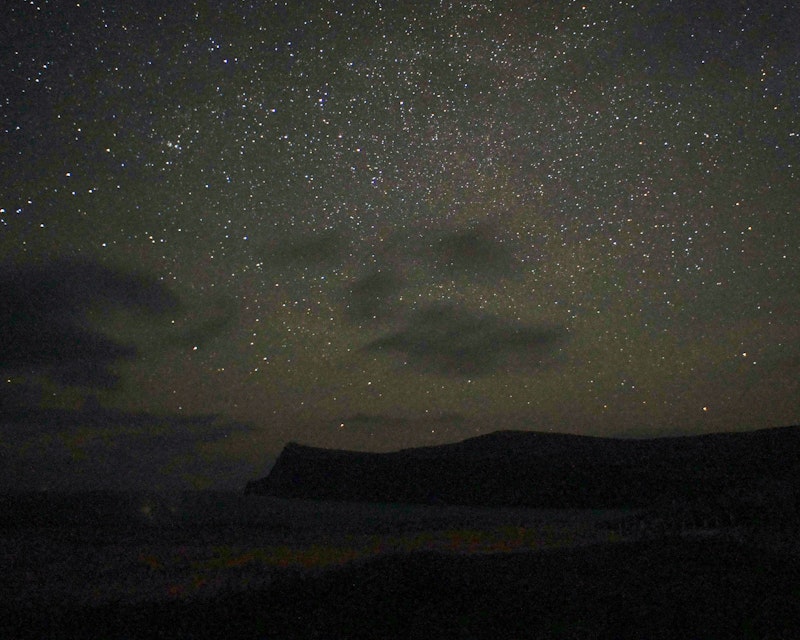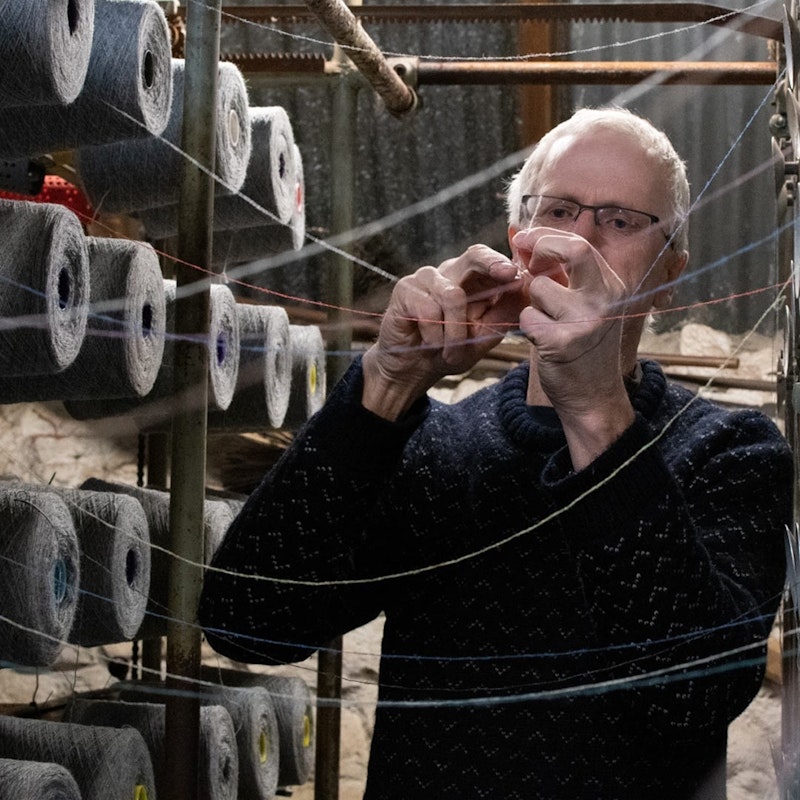 Morning
Skye Weavers studio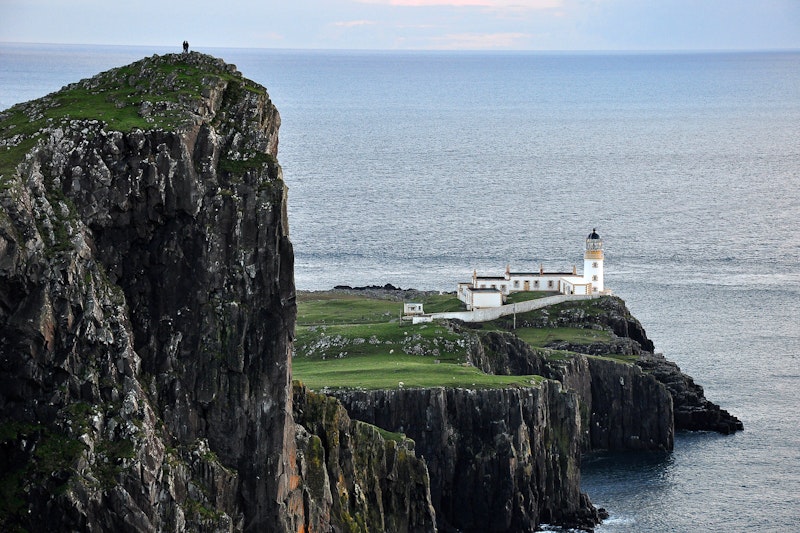 Afternoon
Neist Point Lighthouse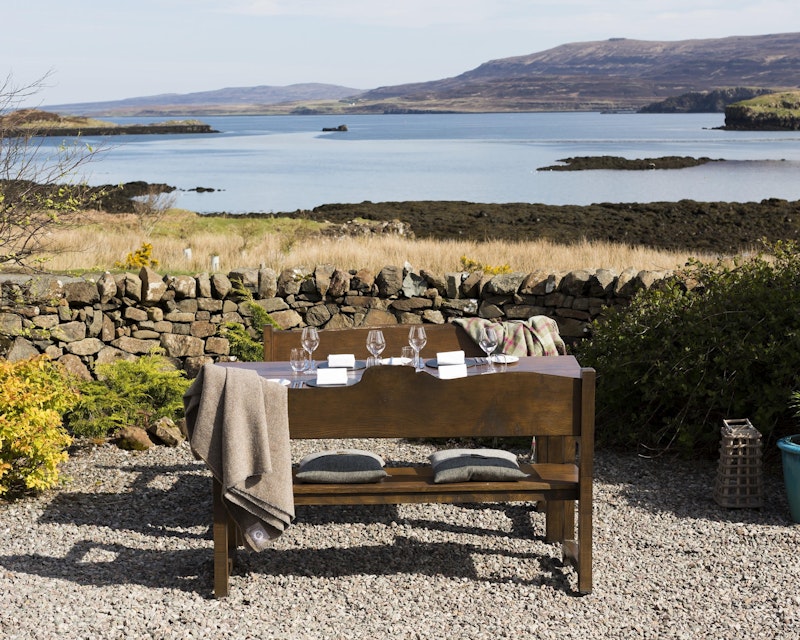 Evening
The Three Chimneys restaurant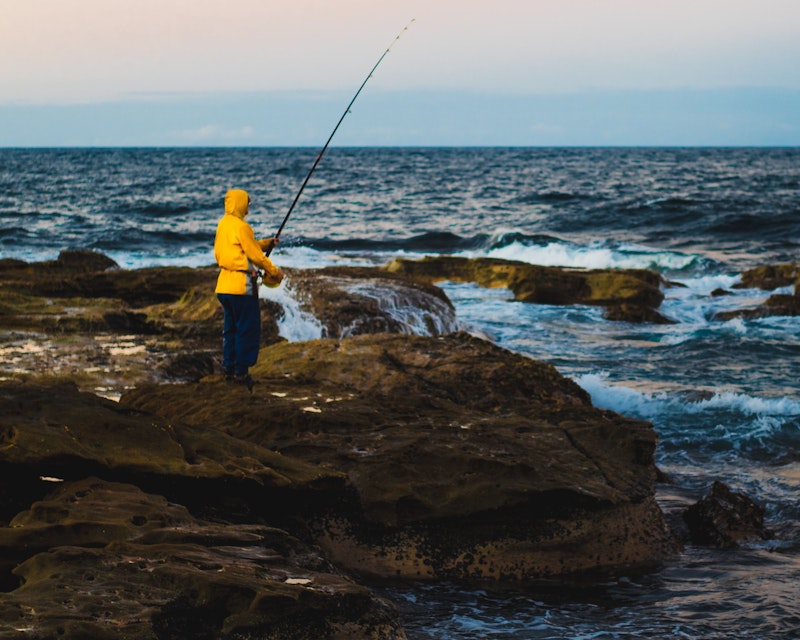 Afternoon
Fishing from the rocks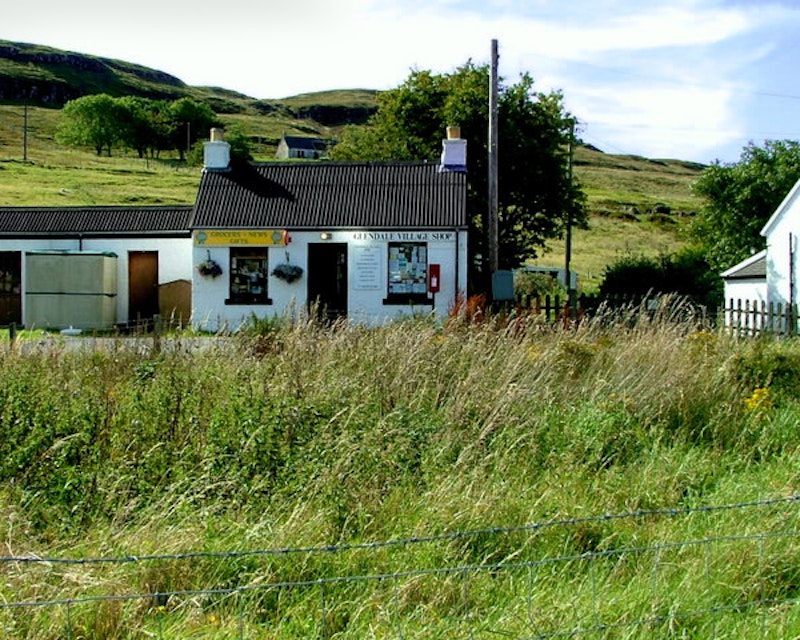 Covid-19: Follow local guidelines and check opening hours before travel
The house and surrounding area
It's available in 18 days
7 nights
Saturday 19 February – Saturday 26 February 2022
£1,925 total
All bookings take place through the house owner's website. Availability, details and URL are live and correct at time of posting.
Find out more
Learn more about this house and its availability.
View more places in Scotland
---