It's available in 17 days
3 nights
Friday 18 February – Monday 21 February 2022
£1,350 total
On the Isle of Skye's west coast sits Black h, an architectural-hideaway for two. A world away from the city, immerse yourself in a journey through the landscape to the Harlosh peninsula before retreating to the comfort of the house. Black h offers a chance to connect with nature whilst relaxing in a contemporary build that is both spacious and luxurious. From the house's various viewpoints, experience the beauty of the ever-changing views of Loch Bracadale, the Cuillin and MacLeod's Tables. If you are looking for a place to stay for six people, check out the owner's other hideaway, Wood h.
Space to relax
Black h combines the luxury of a contemporary place to stay with the opportunity to experience the beauty of Skye's dramatic west coast. The house and its interiors instil a sense of calm and balance even when there's a storm circling outside.
Escape into nature
Set out from the doorstep into the croft and before venturing further afield. After a day of exploring, enjoy a drink outside and watch the sun go down. Just being at Black h is an incredible experience – even the darkness at night is something to behold.
Rural and contemporary
The house is perfectly positioned atop a croft and its floor-to-ceiling glazing looks out onto breathtaking views. The blackened-timber exterior continues inside where it meets the warmth of a soft palette and crafted furnishings.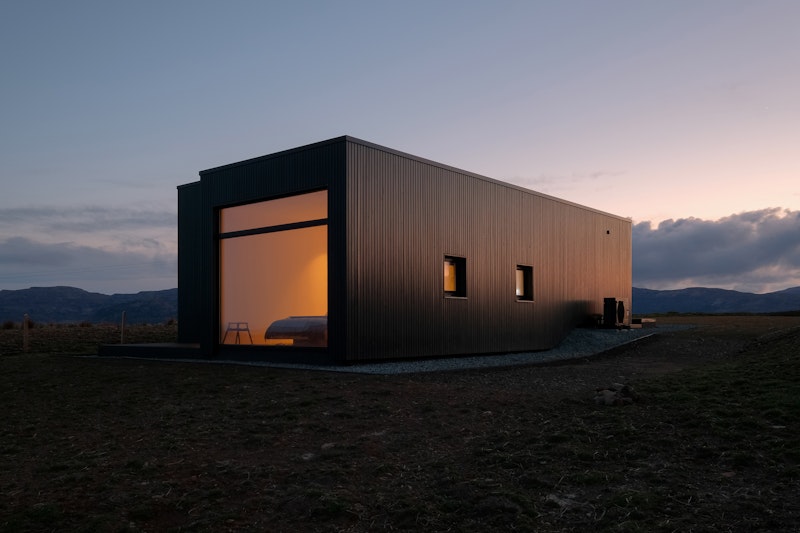 Dusk at Black h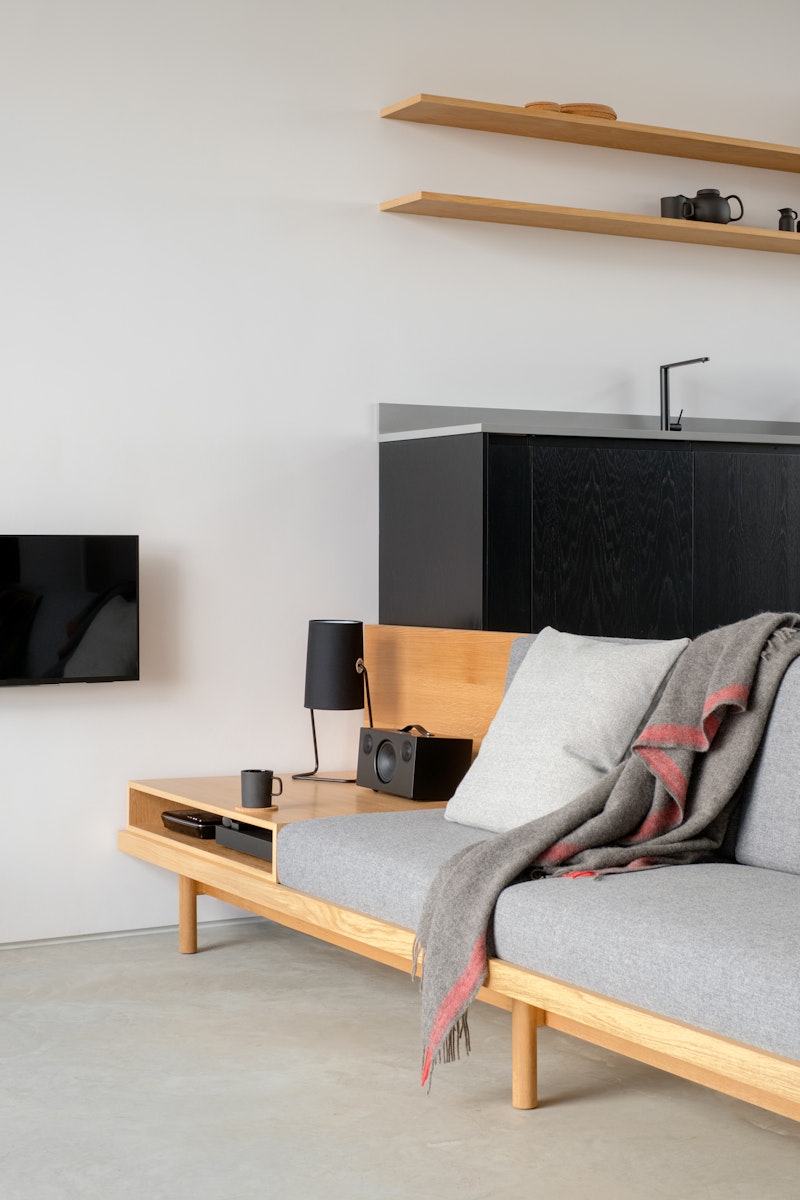 Sit back and watch the weather unfurl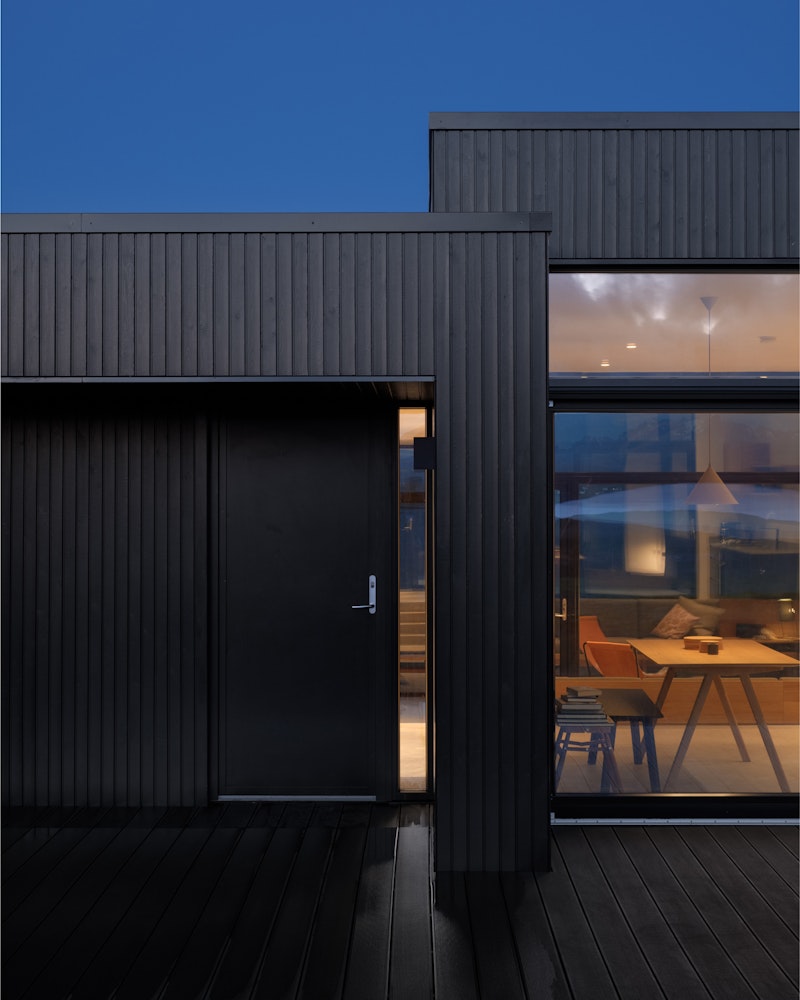 Arrive from 4pm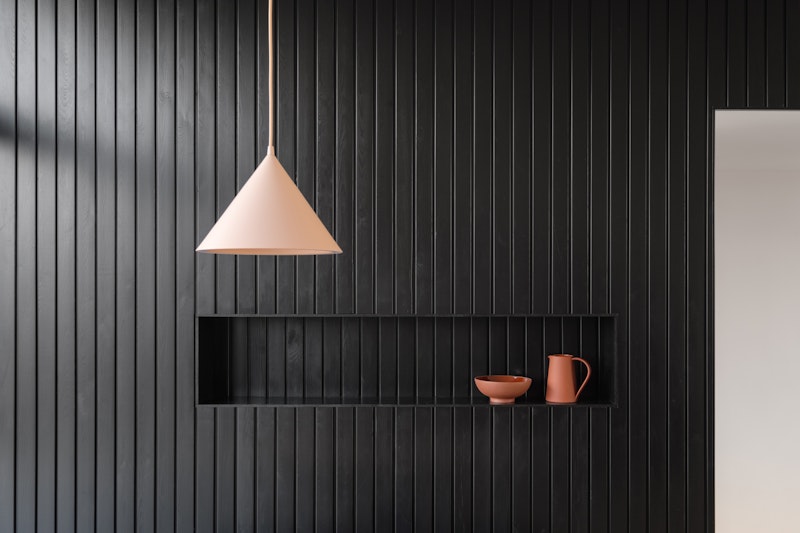 Exterior meets interior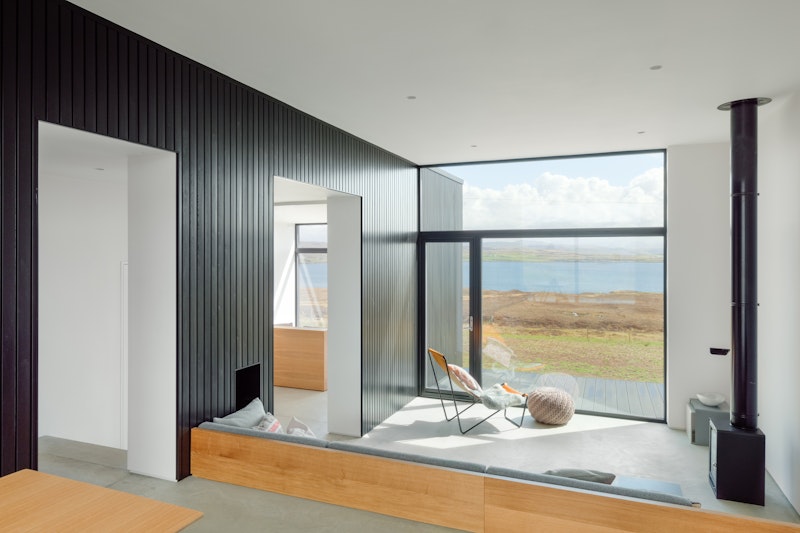 A generous space for two
Self-catering holiday let
Area
Harlosh peninsula on the west coast of Skye
On the doorstep
Within a croft looking at the Cuillins and Macleod's Tables
By train
Mallaig station, on the mainland
Train to house transport
Ferry from Mallaig to Armadale, car hire at both terminals
By car
A scenic drive across Skye starting from the Skye Bridge that joins with the mainland
Electric vehicle hire
Available in Edinburgh or Glasgow
Electric vehicle charging
By bicycle
Guests have travelled to the house by bicycle, speak to the owners to plan your stay
Availability
Usually booked months in advance, peak times booked further in advance
Rental type
Entire house, self-catering
Our favourites in the area
Morning, Afternoon, Evening. Wander from the doorstep of Black h and explore Skye's west coast by foot, road or water. For dinner, book a table for two at Loch Bay, a contemporary Scottish restaurant with French influences. Discover a selection of favourites in the area as recommended by the house owners, Jason & Sarah.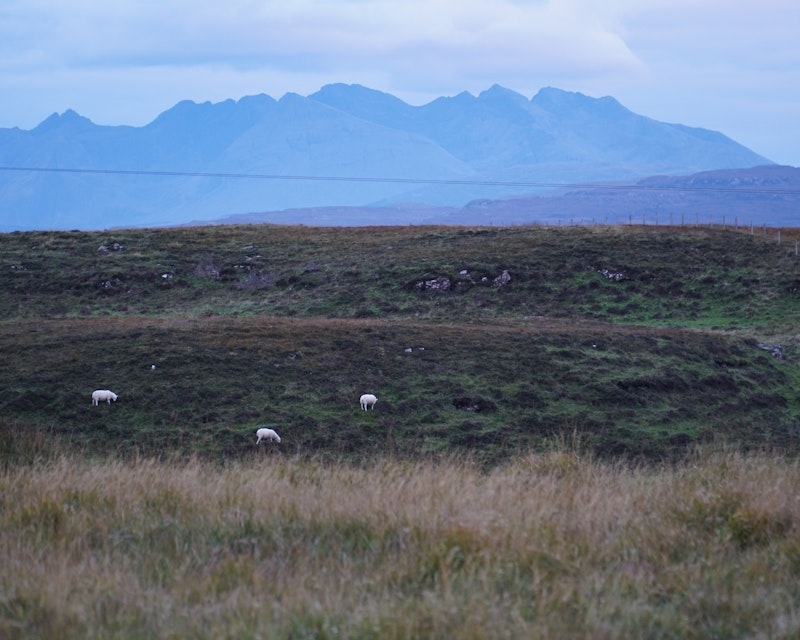 Evening
Harlosh Point walk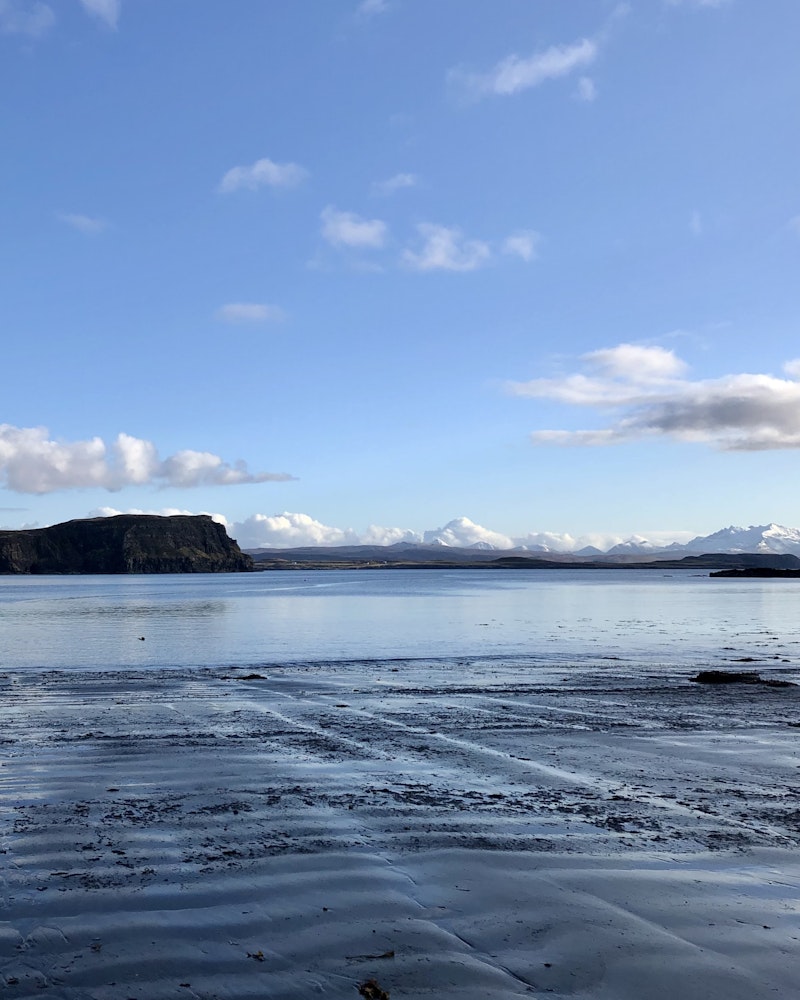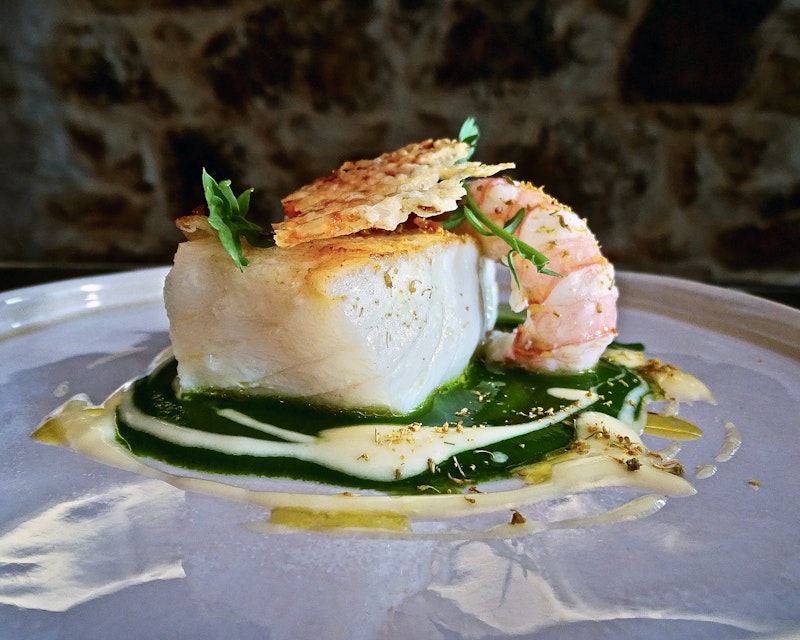 Evening
Loch Bay by Michael Smith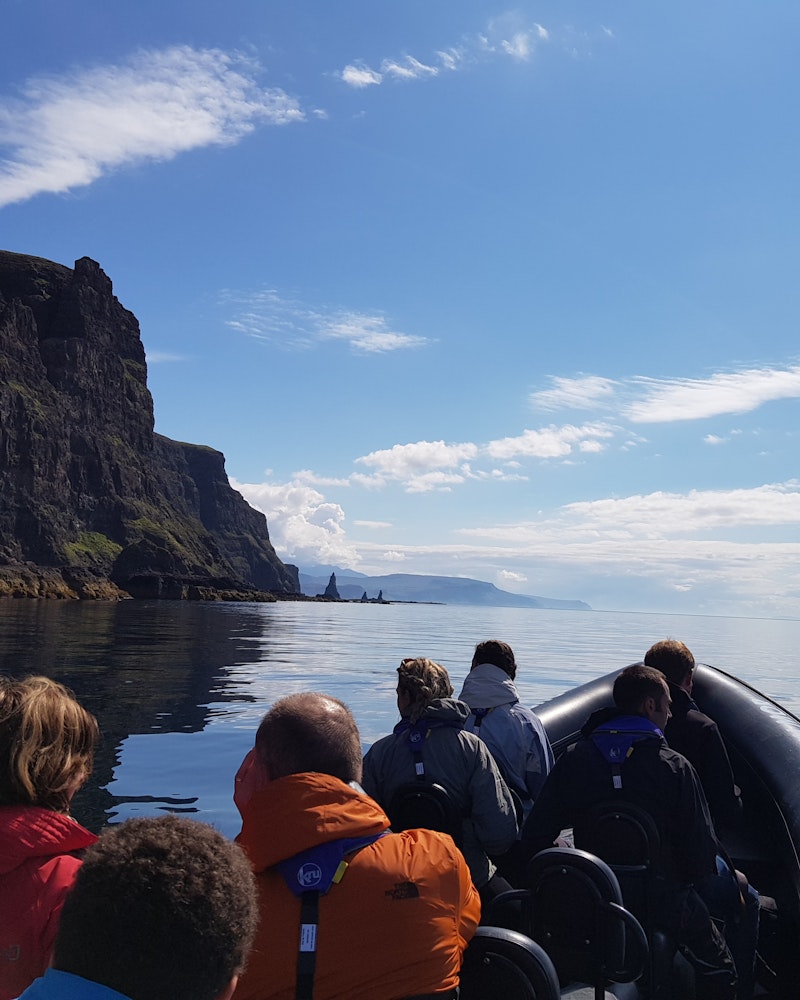 Morning
Macleod's Maidens boat tour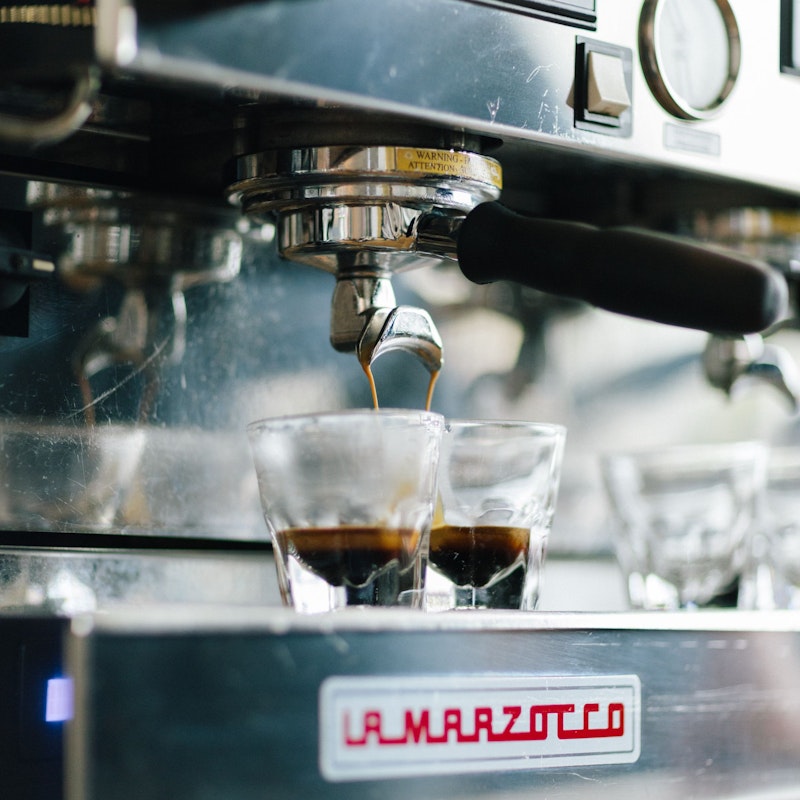 Morning
Caora Dhubh for coffee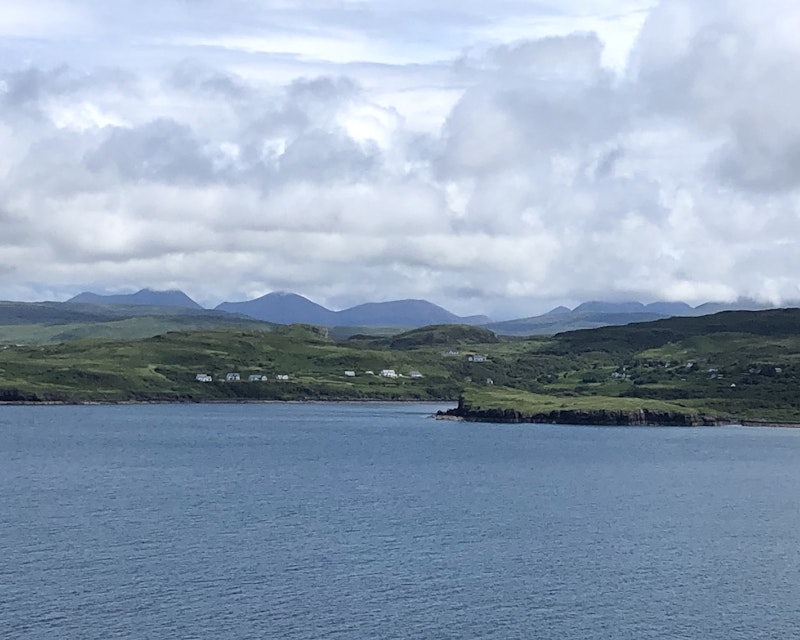 Afternoon
Oronsay tidal walk
Covid-19: Follow local guidelines and check opening hours before travel
The house and surrounding area
It's available in 17 days
3 nights
Friday 18 February – Monday 21 February 2022
£1,350 total
All bookings take place through the house owner's website. Availability, details and URL are live and correct at time of posting.
Find out more
Learn more about this house and its availability.
Harlosh Black h credits
Photography: Felix Mooneeram, Adam Duckett, Jason Bold/Harlosh, Loch Bay, Sea Skye Tours, David Lundgren
View more places in Scotland
---